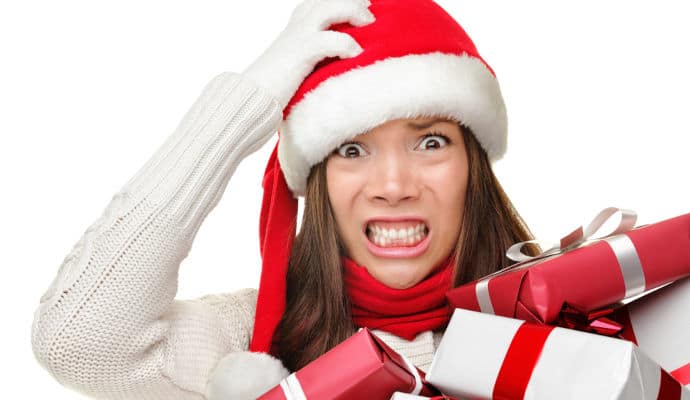 Get great gifts at local retailers
The holidays are almost here!
If you're not feeling confident about the shipping estimates for online shopping, we found 8 thoughtful, last minute gifts that are available locally and sure to delight your older adult.
Save time with one-stop shopping
Big chain stores like Walmart or Target are great for last minute gifts because they're open late or sometimes even 24 hours a day.
And in addition to having great gift items, they've also got holiday cards, tissue, and wrapping paper.
Plus, many stores have added the convenience of buying online and picking up your order at a local store.
That way, you get the best of both worlds – shop conveniently at home, then pick up in person while skipping the crowds and the checkout lines. That saves a lot of time!
Pro tip: Almost all the links below go to a selection of available in store options. Make sure to set your preferred store so you can see the products that are available for local pickup.
8 last minute gifts for seniors
1. A special photo in a beautiful frame
A wonderful memory captured on film and placed in a beautiful frame always makes a lovely gift.
Use 1-hour or same-day photo printing services available at these retailers to print your special photo:
Then, consider buying a beautiful photo frame online for in-store pickup. Browse the available "in store" selection of photo frames at:
2. A digital photo frame pre-loaded with photos
Or, you could buy a digital photo frame that are available for online purchase and in-store pickup and load it up with photos of family and friends:
3. Jigsaw puzzles
Puzzles are such fun, entertaining gifts and fortunately, found in many stores. Here are some to consider:
4. Custom arts and crafts gift basket
For someone who enjoys art or crafts, consider putting together a custom gift basket. We've rounded up some arts and crafts supplies that your older adult might enjoy and some decorative baskets to hold the gifts.
From Target:
From Walmart:
5. Custom daily comforts gift basket
Another great custom gift basket idea is to put together items that provide comfort and calm.
From Target:
From Walmart:
6. Custom entertainment gift basket
A wonderful gift basket idea is to put together some favorite movies, TV shows, or books. You could even add a cozy blanket or some coffee or tea to round out the gift.
From Target:
From Walmart:
7. Tea or coffee gift basket
A tea or coffee gift basket is a nice way to add a little boost to everyday life. They'll remember your thoughtfulness while sipping a warm and comforting beverage.
From Target:
From Walmart:
8. Everyday upgrades gift basket
Thoughtful upgrades for items they use in their daily life also make great gifts. Use these suggestions as a starting point and think about what they might need around the house.
From Target:
From Walmart:
Recommended for you:
By DailyCaring Editorial Team
This article wasn't sponsored, but contains some affiliate links. We never link to products or services for the sole purpose of making a commission. Recommendations are based on our honest opinions. For more information, see How We Make Money.
---